The Best Things to Do on Your Next Visit to Seattle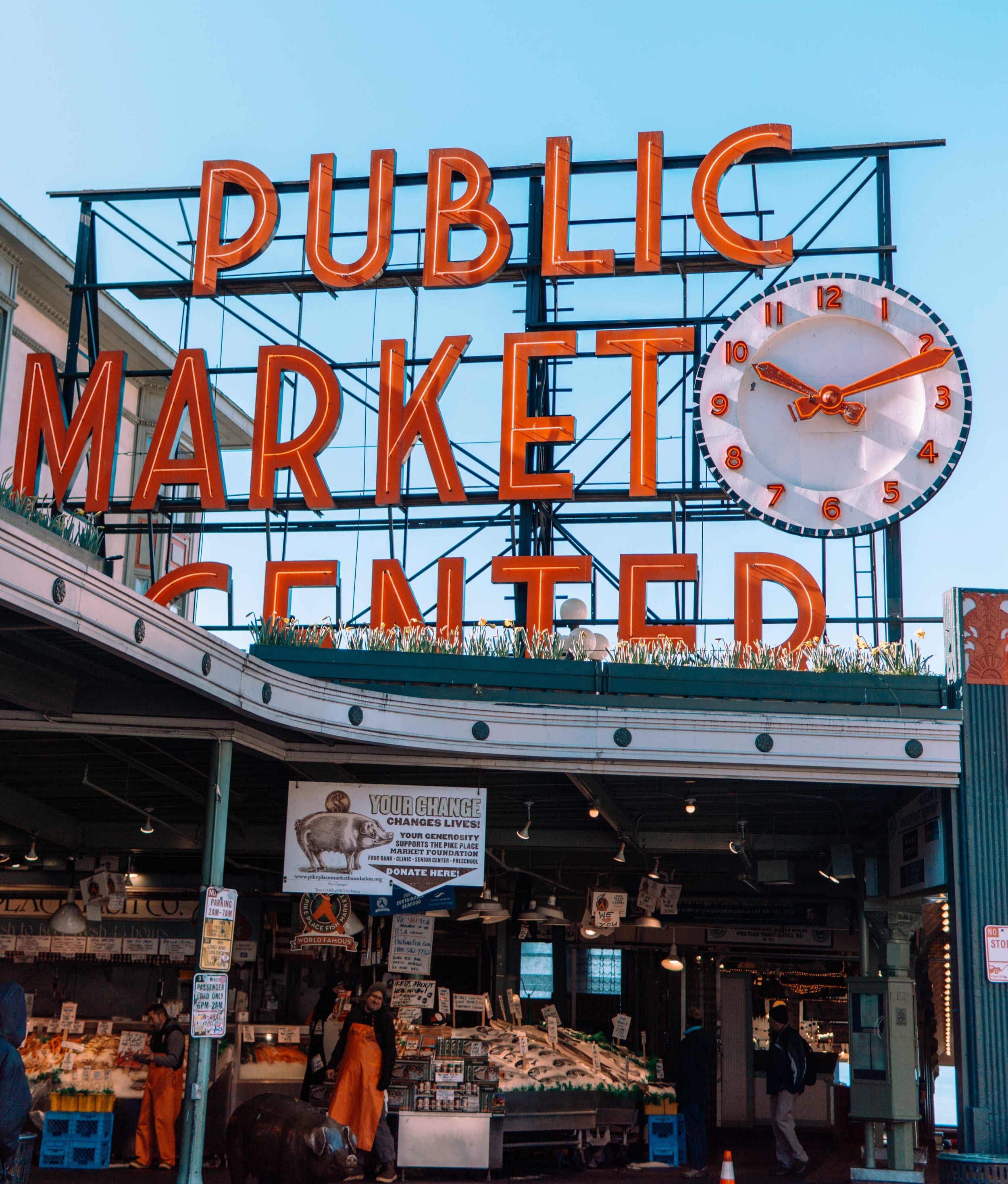 I got you covered on the best places to see and the food spots you don't want to miss!
While there are many things to do & see in Seattle, Washington, this travel guide outlines some of the best places to catch a unique experience of the city! I list off some widely known places that you cannot miss and some you probably haven't heard of yet. Scroll through my guide below to find all of the best sights Seattle has to offer!
Where to eat:
Let's just say, this list is for those who like to eat out food that's different from what you might find in Tennessee. We eat tons of Thai and Vietnamese food every time we go to Seattle because it's the best we've ever found (so far) in the US!
Ba Bar
Located in Capital Hill, this is my favorite spot to grab Pho, a Vietnamese soup made of broth, rice noodles, and your choice of meat. Never tried it? Then I HIGHLY recommend going to Ba Bar and checking it out! It's the perfect meal to compliment a rainy Seattle day. TIP: This is more of an upscale restaurant. If looking for a cheaper route I suggest checking out Pho Ba. Honestly, every place in Seattle has good Pho, so just try it somewhere okay!!
Dick's Burgers- a classic
Bang Bar Thai
Jake's brother took us to this place the last time we went to visit and that's when my love affair with Pineapple Chicken Fried Rice began. If you've never tried it, this would be the place to do so. The portions are large too so you will have plenty of leftovers. If pineapple isn't your thing, everything else we had was amazing too! Another good Thai restaurant we happened to stumble upon was Jai Thai. It is just as good and little cheaper too
Famously known as Seattle's Best Burger Spot, Dick's offers you that 50's drive in atmosphere because well, it was actually started in the 50's! Macklemore even filmed a music video here. Get yourself a burger, fries, and a shake! This space is a MUST when in Seattle.
A Russian bakery & cafe feature traditional Russian food. It has been featured on various Food Network shows and I have to agree that it is that good. If you stop by, try the Piroshkies! They even have the "world's first vegan piroshki" if you are into that!
A La Mode Pies
If you like pies, you are in the right place. The pieces they serve are huge! Definitely enough for two to split! My favorite was the Oreo Pie, but honestly they all looked delicious. It was a tough choice.
Frankie & jo's-Capital Hill
Frankie & Jo's is an all plant based ice cream shop that has THE BEST ice cream I've ever had!! Don't miss this treat while you are in the city. They also have multiple
Best Food at the Pike Place Market
Pike Place Market has many great places to eat so make sure to take your time there and see everything! I'll give you some more tips about visiting the market in the "What to do" section. Here's two places you shouldn't miss.
-Mee Sum Pastries: If you've never had Hum Bao, this would be the best place to try! I had one filled with Chicken Curry and it was heaven sent.
-Le Panier Bakery: MACAROONS! One of the best bakeries in Seattle and If you really like it, they sell posters with all the Macaroons on it. Framed, it would look great in any office or kitchen! Plus, it's only five dollars!
What to do:
Amazon Spheres
This place is so cool and it's the newest part of Amazon's huge campus in Seattle! You can try booking a tour online but they fill up fast. It looks like they have open to the public days twice a month. Check out all the details here.
The Pike Place Market
One of Seattle's most known attraction is the Pike Place Market, home to the first ever Starbucks. It's one of my favorite things about Seattle. You have to check out the fish market & watch them throw these giant fish around like nothing! Make sure to save enough time to explore! It's so much bigger than you think. They also have a variety of local produce and plenty of flowers. Don't miss an opportunity to stick a piece of gum on the famous gum wall!
Pro Tip: This place can get packed with tourist, especially in the Summer. Go early, we went around 10 am last time and there wasn't a crowd at all.
Don't forget all the great photo spots!
Capital Hill Neighborhood
The Cap Hill neighboorhood of Seattle is home to some of the most trendy and unique places the city has to offer. I mean who wouldn't love a neighborhood where all of the crosswalks are painted rainbow?!
Definitely spend an afternoon wondering around and checking out all the neat shops and restaurants in the area. After dinner head over to the Unicorn Bar for some drinks, it's one of the most famous in the city!
Starbucks Reserve
Another tourist spot, so definitely head there early. We went before we caught our flight back to TN. If you are a coffee lover (or just a Starbucks lover) then you won't want to miss this! They have good food and even a cocktail bar that makes coffee infused cocktails. Don't you wish every Starbucks was like that!? They also have tours and you get to see up close how the coffee is roasted and packaged. If you didn't know this already, they serve special reserve coffee here (and most of the Starbucks in the city) that is unique to Seattle!
Waterfront Piers
This is a fun place to stroll through in the afternoon after you visit Pike Place since it is an easy walk from the market. The view of the Puget Sound is beautiful too! They also have a little market with shops and restaurants where Jake and I bought some really good sourdough bread. There is also a ferris wheel, which you can ride for a price! We opted out at $20 a person.
This is Seattle's coolest used bookstore, located in the heart of Capitol Hill. The best part? They have cats everywhere! It's so cute and they have a lot of unique and rare books too.
Hiking
Mount Rainier National Park is gorgeous in the Summer. I went in Spring, but most of the trails were closed then so I would recommend looking up trails before you plan your trip!
I visited Wallace Falls State Park this past trip and we only hiked halfway to the falls, but it was still worth the beautiful view!
Snoqualmie Falls is a great trip if you don't want to hike down to the falls, you can enjoy the view from the lookout! (See photo below)
Lots of trails are not beginner friendly until late summer due to snowfall in the mountains.
Park
You won't want to miss Kerry Park, as seen on Grey's Anatomy. It also has an excellence view of Mt. Rainier and the Space Needle!
Discovery Park is a great place for photos and an afternoon picnic at the beach! West Point Lighthouse is a good Seattle icon to see.
Also Lincoln Park is great for an afternoon stroll.
Three trips to Seattle and there's still so much to see! Have you been to these spots already? What is your favorite place in the city? I'd love to know where to go next time I visit so comment your suggestions below!
Much love, xx